Upgraded biogas is called biomethane
Biogas must be upgraded to biomethane before injected into the Danish gas transmission system and traded on the gas market. The Danish Energy Agency grants feed in subsidy to upgraded biogas. Energinet issues guarantees of origin for injected biomethane which represent the "green" value of energy produced from biogas. The guarantees of origin are traded in Denmark and cross borders in Europe.

Map of biogas plants in Denmark
Biogas is injected through upgrading plants
All over Denmark more and more biogas is injected to the grid. Most biogas plants are connected to the distribution grid, but one plant injects directly to Energinet's transmission grid.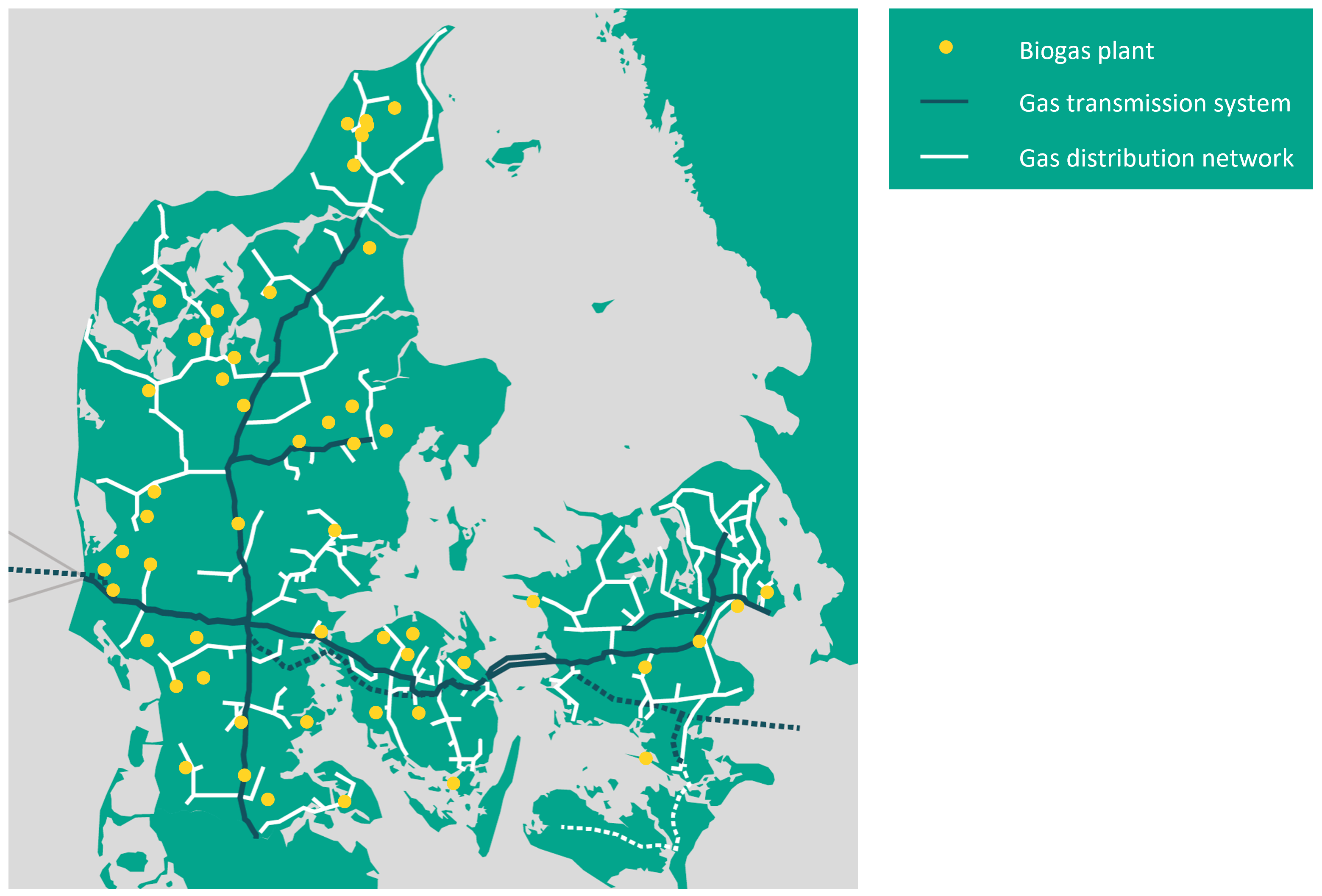 The map is updated on a regular basis. Last updated August 2022.