Energy islands taking flora, fauna and bats into consideration
Before building energy islands and associated offshore wind farms in the North Sea or the Baltic Sea, Energinet must ensure that the impact on the existing environment in the areas will be as small as possible. Energinet is therefore already conducting preliminary studies of flora, fauna, the seabed and many other factors in the designated areas.
Energinet has collected information from the preliminary studies which will form the basis for the future work of designing and constructing energy islands, offshore wind farms and the intervening infrastructure.
Nature and the environment must be mapped
The natural and environmental factors to be studied at sea have been jointly defined by Energinet and the Danish Energy Agency.
Energinet has to study the species on the seabed – benthic fauna and flora. This involves taking underwater photos and samples in several locations, and inspecting the sand for animals and plants.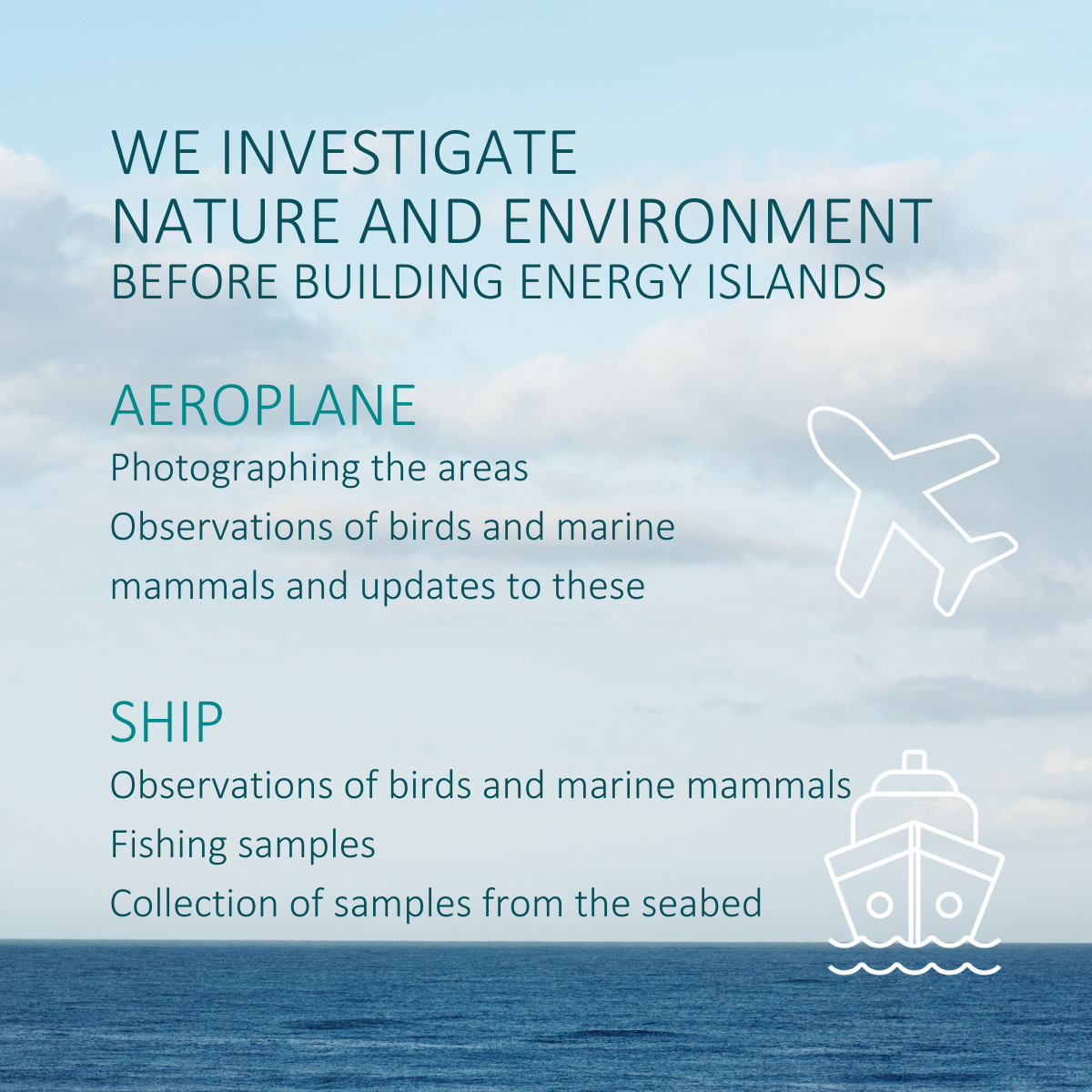 Bats and seasonal populations
In addition to the familiar animals and plants found at sea (the benthic fauna and flora, marine mammals, birds, fish, etc.), the studies also encompass bats. Bats live in old trees and buildings, but previous experience from offshore projects has found that bats fly far offshore to find food, and can therefore be found in proximity to offshore wind farms.
In addition to bats, many sea creatures cover large distances in the course of a year. They can use a specific area to breed or spend the winter, or to migrate through when the seasons change.
The end result of the preliminary studies will be a strategic environmental assessment of the plan for the energy islands. The work will also form the basis for the subsequent environmental assessment to be prepared for the specific project covering the energy islands and offshore wind farms.
Get the latest news on energy islands
Facts
The environment and nature studies are expected to start in autumn 2021.

Factors will be investigated separately for the North Sea and the Baltic Sea, as the conditions are different.

The geophysical conditions in the North Sea are currently being mapped. The seabed and soil layers are being examined, with the aim of describing how foundations for wind turbines and the like can be established with minimal environmental impact.