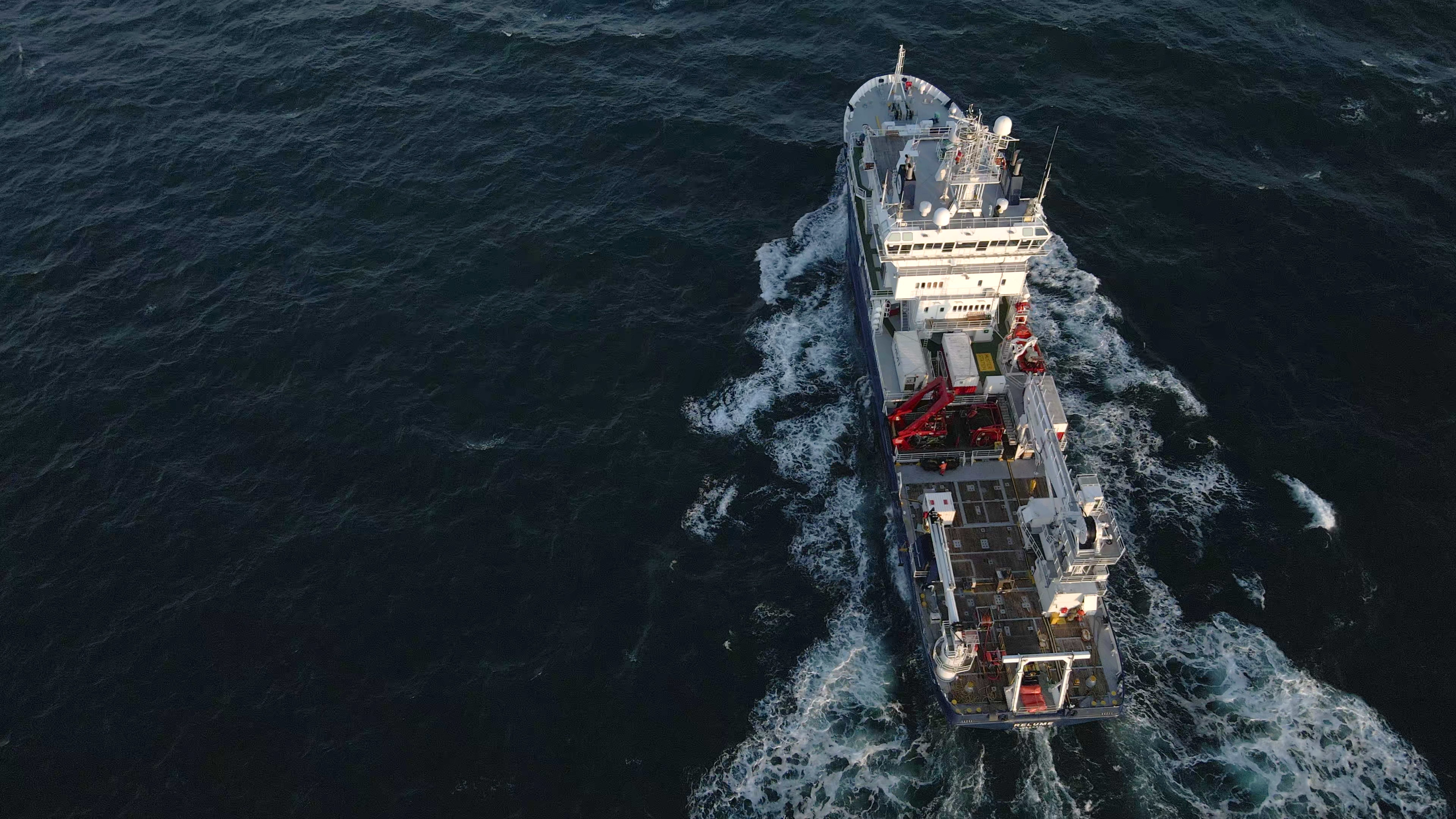 Preliminary studies for the Energy Island in the Baltic Sea are launched
Published 29.6.2021 09.00
Energinet has now been given the green light to carry out preliminary studies at sea for the upcoming offshore wind hubs in the Baltic Sea.
As part of a larger green-transition agreement made by the Danish Parliament in June 2020 it was decided to initiate the preparations for the establishment of two energy islands or Energy hubs in Denmark - one in the North Sea and one in the Baltic Sea near the island of Bornholm.
Energinet has been given the task of conducting the preliminary studies for both energy islands. The Danish Energy Agency has now formally given Energinet the green light to start preliminary studies at sea in the Baltic Sea.
Excited to get started
Hanne Storm Edelfsen, Vice-president at Energinet and head of mission to Energinet's work in relation to the energy islands, explains that the preparatory work has been going on for a long time. But the fact that the Danish Energy Agency has now formally given the green light for feasibility studies in the Baltic Sea is an important milestone for the establishment of the energy island in the Baltic Sea.
"This is a huge survey project. Cables and facilities for the energy island will cross a jumble of sailing routes, fishing areas, already planned offshore wind farm projects and much more. There is a lot to be done and therefore the earlier we start our investigations the better," says Hanne Storm Edelfsen.
She also explains that the permit for feasibility survey does not in itself grant the permission to build the offshore wind farms in the areas selected, but rather gives Energinet the right to collect relevant information about nature and the environment in those particular areas where two offshore wind farms connected to the hub on land are presumed to be located. On the basis of the permit, Energinet will send ships to the Baltic Sea to investigate and survey the seabed as well as Energinet will take a closer look at the wildlife.
Preliminary studies on land will follow
The two offshore wind farms will be connected to the Energy island or Energy hub on Bornholm. The preliminary studies for the on-shore facilities will follow.
Later in the year, the Danish Energy Agency will initiate the strategic environmental assessment (SME) of the energy island on Bornholm and the offshore wind farms, and a consultation process is expected to begin at the end of 2021 / early 2022. The winner of the tender can also use the environmental and preliminary studies for the later environmental impact assessment (EIA) of the specific project at sea.